ABOUT
CONTACT: [email protected]
CONNECT: LinkedIn
Dr David Deamer is a writer and free scholar whose research focuses upon cinema, culture, and the philosophy of Gilles Deleuze, Henri Bergson, and Friedrich Nietzsche.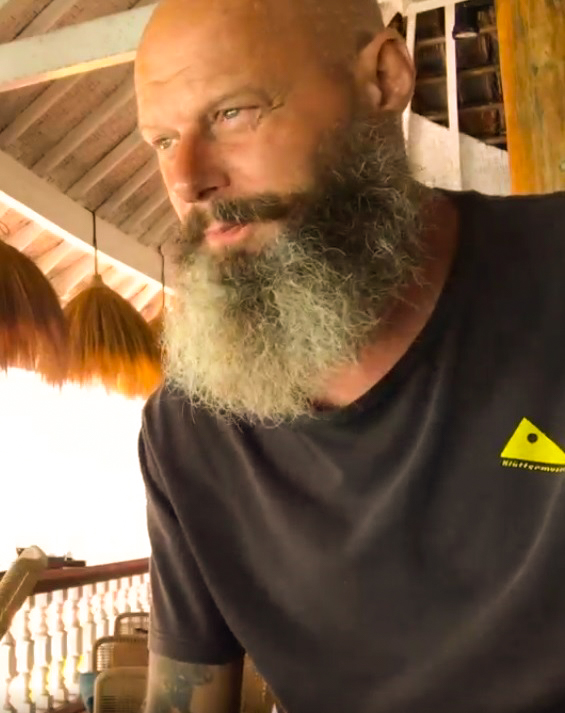 He is the author of Deleuze's Cinema Books: Three Introductions to the Taxonomy of Images (Bloomsbury 2016); and Deleuze, Japanese Cinema and the Atom Bomb: The Spectre of Impossibility (EUP 2014). He publishes here and there in edited collections and journals.
Deamer was lecturer in film theory at Manchester Metropolitan University (1999-2017), and currently heads up engagement for the British Society for Phenomenology (2018-present). He now lives in Jungut Batu on Nusa Lembogan, a wee island in Indonesia.
---
Deamer holds a PhD in cinema and philosophy from Manchester Metropolitan University (2008), where he studied under a full research studentship. His MA with distinction is in critical theory from MMU and the University of Salford (2002), and earned prizes from both institutions. He received a first for his BA (Hons) degree in Independent Study at MMU (1997) where he majored in literature, media, critical theory, and philosophy.
During his degree and MA at MMU, Deamer studied with one of the pioneers of critical theory in the UK, Antony Easthope. Eventually, Easthope asked Deamer to work alongside and stand in for him during his illness on the late academic's flagship Film Theory course (1999-2000). This began Deamer's long term association with MMU as lecturer in film, a post he held for over fifteen years. The 2000s also saw Deamer teaching a number of semesters with another doyen of critical theory, Rob Lapsley, on his renowned University of Manchester course for the public, In Theory.
Deamer was founder and the first creative director of Trauma, MMU's English Research Institute film seminar and screenings programme at Mabel Tylecote cinema (2004-2009); and co-founder and assistant editor with Anna Powell of A/V: the Online Journal of Deleuze Studies (2005-2014). During this time Deamer also worked as a communications consultant, and he currently serves on the British Society for Phenomenology executive committee as Head of Engagement and Events.
Originally from Kernow (Cornwall), UK, and having travelled, lived, and worked all over the world (including Hong Kong, Bangkok, Tel Aviv, and London), for twenty or so years Deamer was in Manchester, UK, with his daughter Nyah. The kid recently heading off into the world, Deamer now resides on a wee island called Nusa Lembongan, between Bali and Lombok, Indonesia, spending his days in coffee shops writing a book on Nietzsche and cinema.
---