On Nietzsche and the cinematics of Cloud Atlas at The Future as a Present Concern event, Sept 2021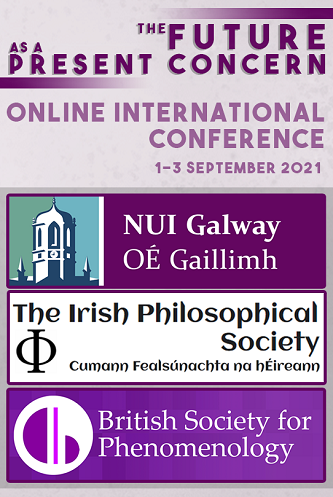 Brilliant to have been accepted by the review team as a panel speaker for 'The Future as a Present Concern' International Conference 2021: NUIG – IPS – BSP. That's the National University of Ireland Galway / Ollscoil Na Héireann Gaillimh, The Irish Philosophical Society / Cumann Fealsúnachta Na Héireann, and the British Society for Phenomenology.
Due to the pandemic, this conference is online, so all panel speakers are producing video presentations for release during the conference between 1-3 September 2021.
I work for the BSP as head of engagement and events, and have done for a few years now, but this is the first time I have submitted an abstract. So really pleased to have been accepted – I am not part of the review team, and it is a fully anonymised review process – as it would have been slightly awkward to have not made it through!
My paper is currently titled 'Polysemous futurity in the cinematics of Cloud Atlas and Nietzsche's Beyond Good and Evil'. Both film and book – I will be arguing – see the future as a perspectival simultaneity of stasis and flux; anticipation, destiny, and novelty; circularity, progress, revolution, and decay. Or that's where I am starting from. Things could change during the writing process.
Check out more on the 'The Future as a Present Concern' conference, and you can read my full abstract for the paper I will be presenting in September in the papers section of this website.